The 6th China international beverage industry technology exhibition (CBST2013) was successfully held in Shanghai new international expo center from November 20th -22th , 2013, covering an area of 30,000 square meters with about 260 suppliers of whole beverage industry industry chain from more than 30 countries and regions, Chinese and foreign exhibitors have presented the latest beverage industry solutions from different angles, which will make visitors dazzle.
As the most important gathering of beverage industry, CBST has attracted about 20 thousand professional visitors, from both home and abroad, within 3 days. This number was larger than before. Also, the visitors showed a trend of being more professional. In addition, exhibitors spoke highly of the face-to-face communications with the senior managers of enterprises.


Favorable feedbacks from professionals
According to the statistics, among all the professional visitors, the number of visitors who played a decisive role in the company he/she worked for constituted 68.92%, visitors who were engaged in production management, technology research and development, and purchasing and supply chain management 54.93%, visitors who aimed at purchase ordering 28.56%. Upstream and downstream companies of China Beverage Industry took CBST2013 as a platform to make effective communications, which showed the professionalism of CBST and the high expectations form the visitors.
Show time for beverage industry companies
Decision-making managers from many enterprises participated in CBST2013, including those from Coca-Cola, pepsi, Tingyi-Asahi, C-estbon, Nongfu Spring, JDB, Nestle, Lulu, Yeshu, Zhengguanghe,and Red Bull.


Moreover, not only members from Wahaha, JDB, Longroad, Vitasoy, but also research staffs and technical staffs from local associations in Shanghai, Jiangsu Province and Fujian Province took part in this event to learn and exchange. The warm atmosphere revealed the expectation of the future development of beverage industry.


Overseas visitors from a broader range fo countries and regions
The overseas visitors of CBST2013 mainly came from 43 countries and regions worldwide, which showed an increase of 30%. We can easily tell from the comparison with than in CBST2011(33) that the CBST2013 covered a broader range of countries and regions. Statistically, visitors from Japan and Southeast Asia accounted for the largest part of oversea visitors.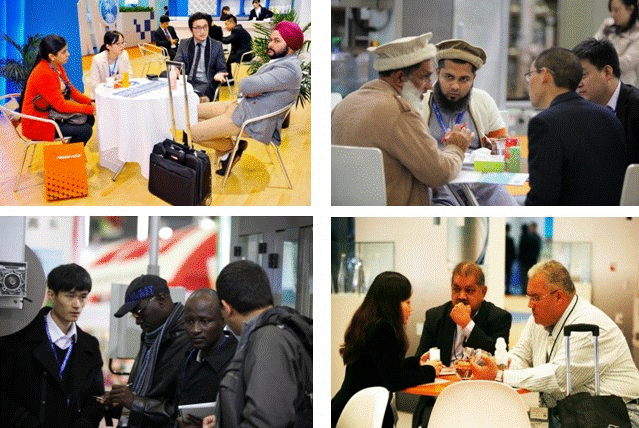 Ample business opportunities in liquid industry
Comparing with other liquid products, beverage has distinct features, such as huge variety, fast producing speed, and abundant packing pattern. Besides insiders from beverage industry, there were also visitors from liquor industry, dairy industry, daily chemical industry, medicine industry and seasoning, accounting for 12.77% of all visitors.
Strong will of visitors to pay continuous attention to CBST2015
Visitors of CBST2013 expressed their strong will to pay continuous attention to CBST2015. 93.08% of the visitors chose to get more detailed information about CBST2015 by e-mail, phone calls and fax.48.76% of the visitors preferred to receive information timely through personal contact, such as cell phone. The above has indicated that industry insiders had experienced a fruitful exhibition and they were hopeful for the development of CBST.